A beautiful wedding for Clodagh & Eoghan; not even a global pandemic could ruin.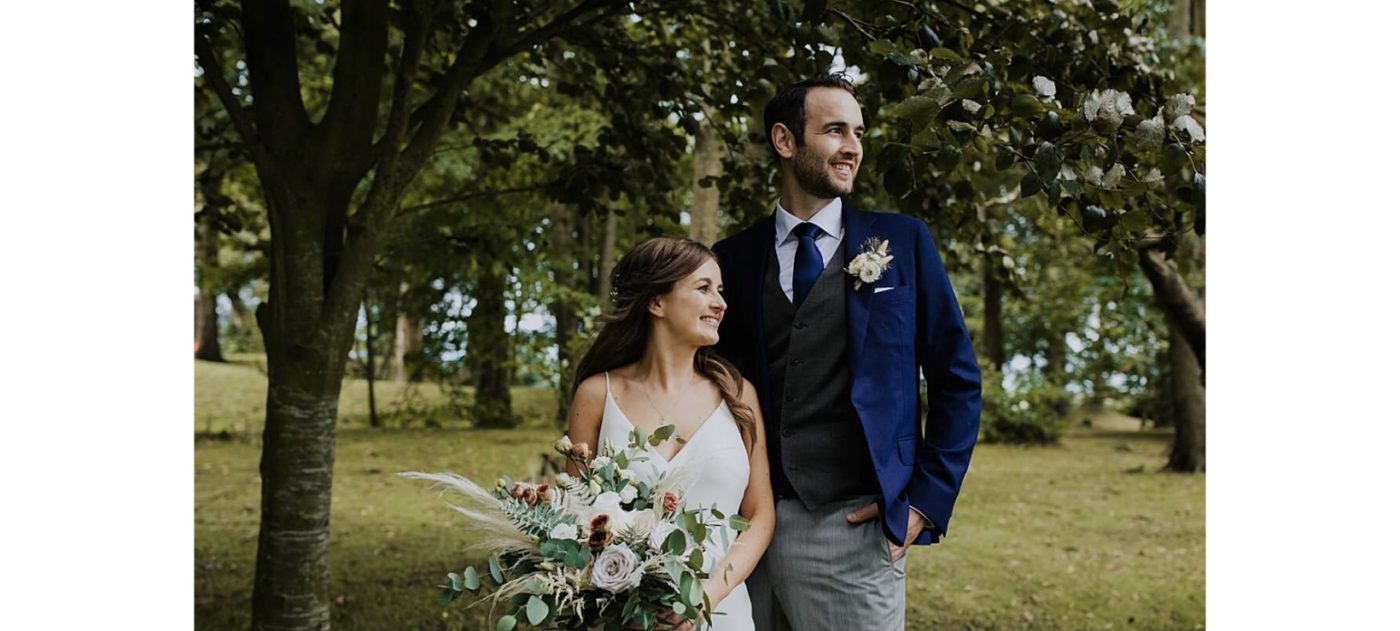 For this month's blog; we take a look back on a much more intimate wedding that took place during the COVID-19 restrictions in 2020.
Like all industries during the pandemic; the wedding industry was hit extremely hard. As the country navigated this strange new world; we were constantly asked to stop & start; to shut down our businesses; only to re-open them a few months later under strict new guidelines. We all had to adapt quickly & try make our industry work in ever-changing circumstances.
So many weddings were cancelled as a result & many couples made the difficult decision to forgo their own celebrations until a future date, when there was hope that normality would return. But some couples decided to persevere with their wedding plans & the day would still go ahead; albeit slightly downsized to their initial vision. And one of those couples were Clodagh & Eoghan.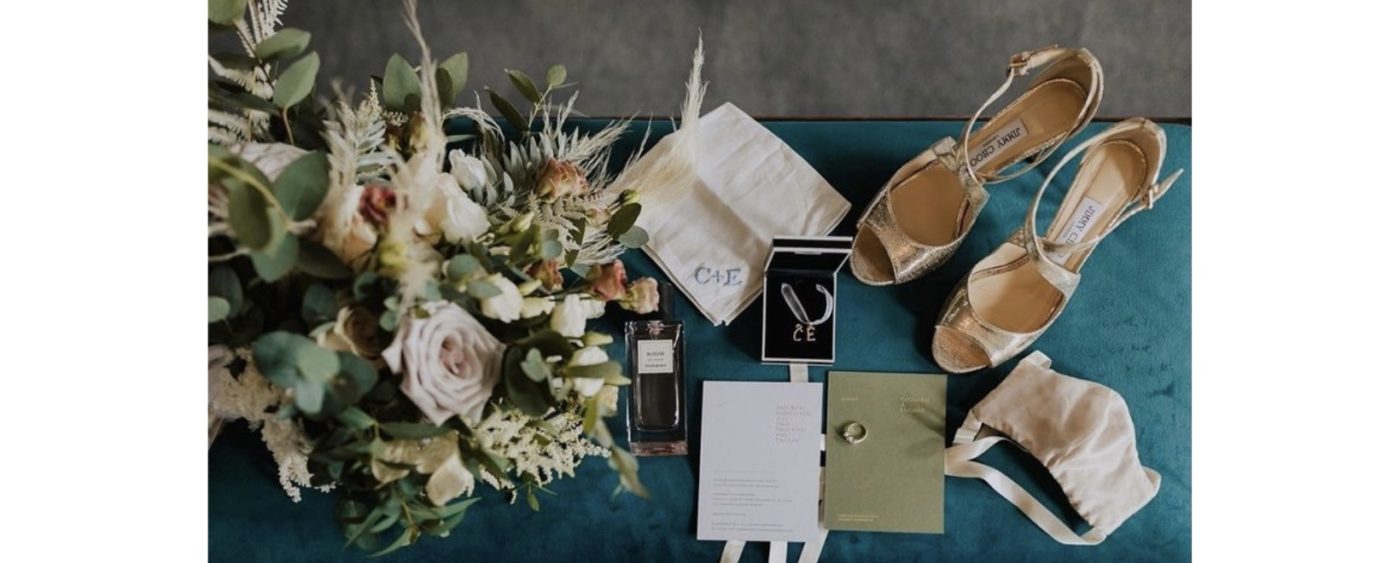 A beautiful set-up shot of all the little wedding details by the talented wedding photographer Livia Figueiredo.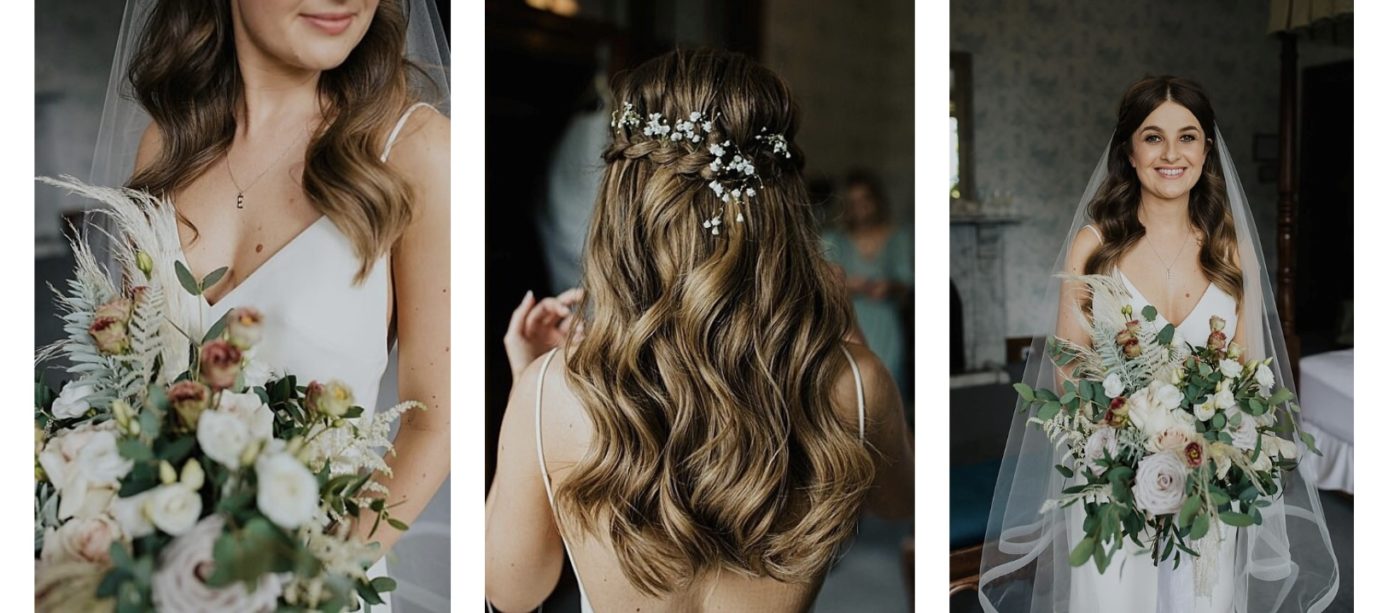 Love all the simplistic details that Clodagh picked for her day; the dress is from The Suite in Rathmines, Dublin. Her effortless looking hair was done by Danielle Whelan and beautiful make-up by Ashley O'Rourke.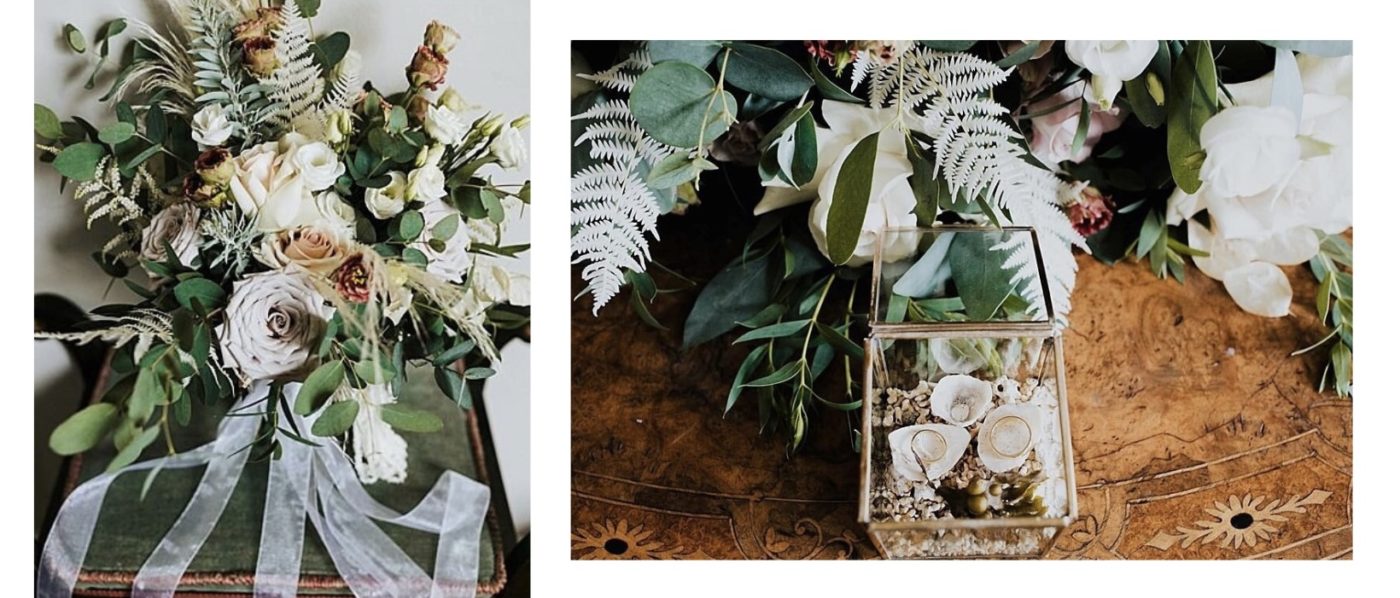 Some more close-up shots of the bridal bouquet & the wedding rings in their glass case. For Clodagh's bouquet; we used Roses, Pampas Grass, Bleached Ferns, Astilbe and the burgundy pop of colour was Lisianthus.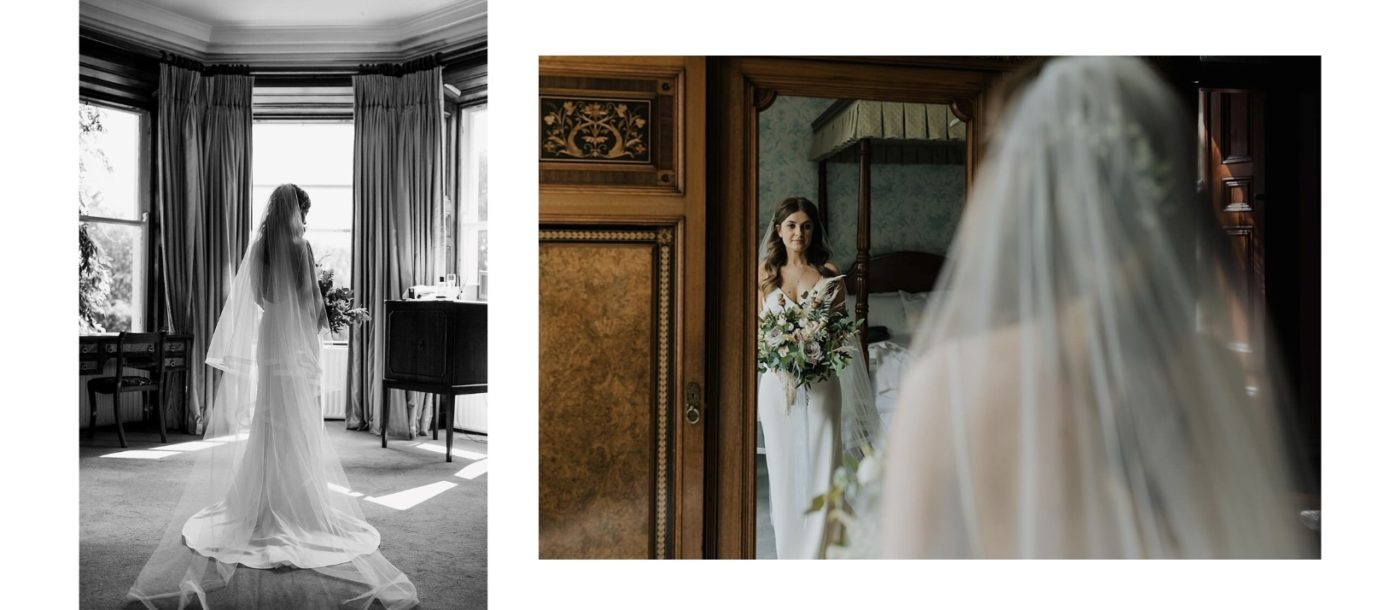 Stunning shots of Clodagh all set to go. These intimate, natural moments of the day are such lovely personal memories to have to look back on.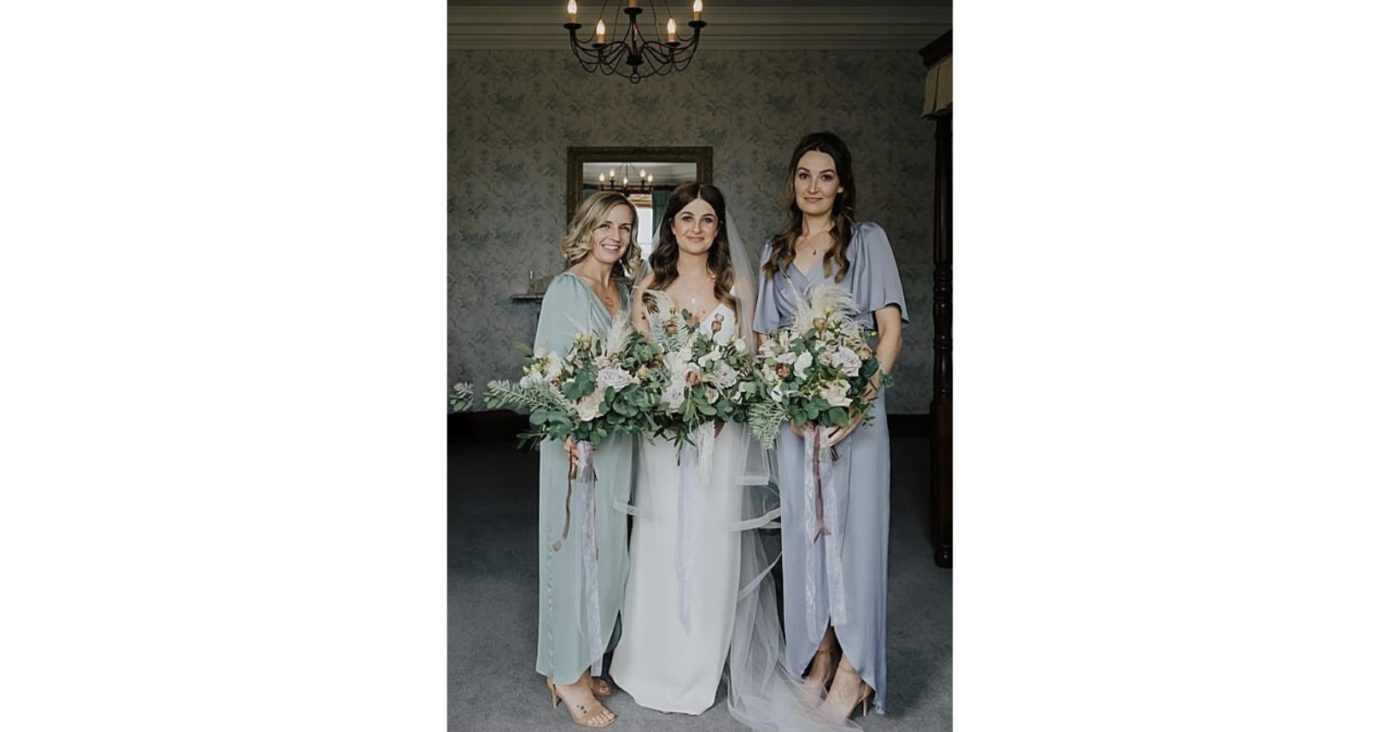 Clodagh & her bridesmaids in Folkster Dresses and their bouquets; love the dusty pastels tying in with the floral accessories.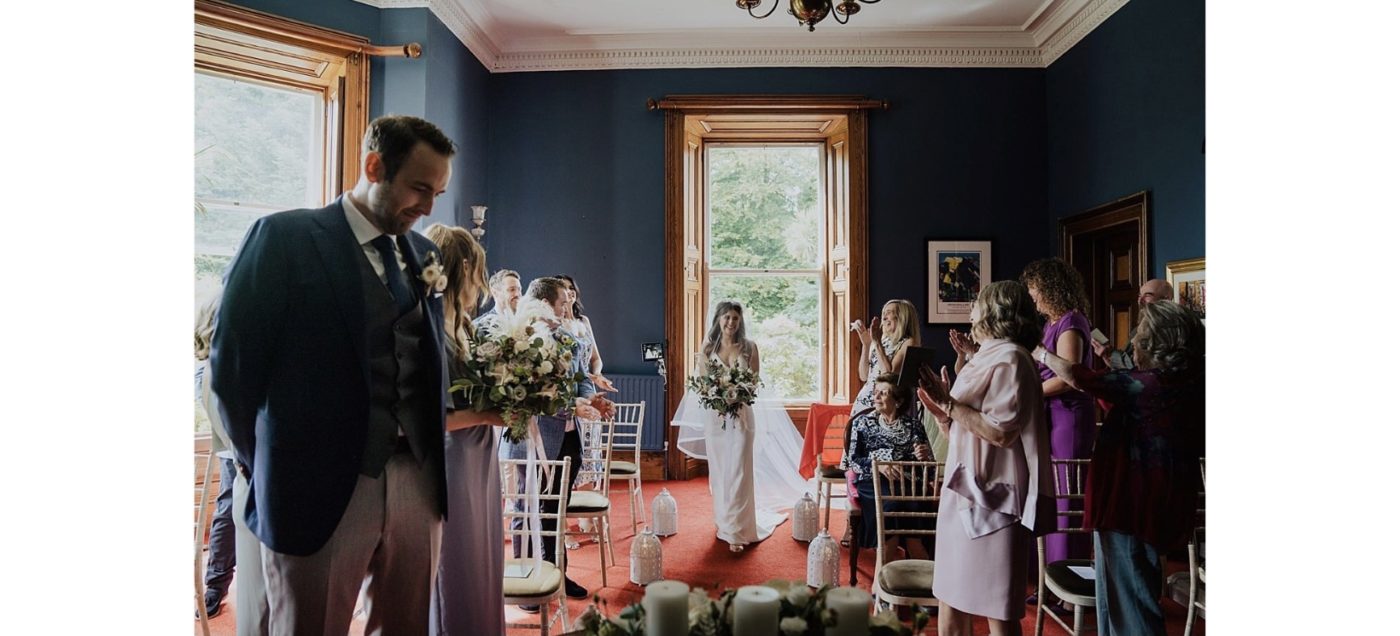 It was such a treat to work on this intimate wedding at Tinakilly House. Such a stunning couple who were so appreciative to have their nearest & dearest there with them to help celebrate their love despite the restrictions they all faced.

And for smaller, more intimate weddings; Tinakilly House is such a perfect choice; they have an amazing in-house wedding team to help with all aspects of your special day and to ensure your wedding runs smoothly. They are professionals in personal, tailor-made, bespoke celebrations in a unique atmosphere. You will be pampered in a lovingly refreshed home, where every attention is given to the smallest detail on your day. And with reduced numbers and a more intimate setting; these details were more important than ever.

We filled out the ceremony room with a floral arch backdrop which mainly comprised of Pampas Grass & lots of Greenery with some Hydrangeas & Roses to flesh it out & add volume. We also added additional florals with candles to the table; bulking out the whole wedding decor & tying everything together.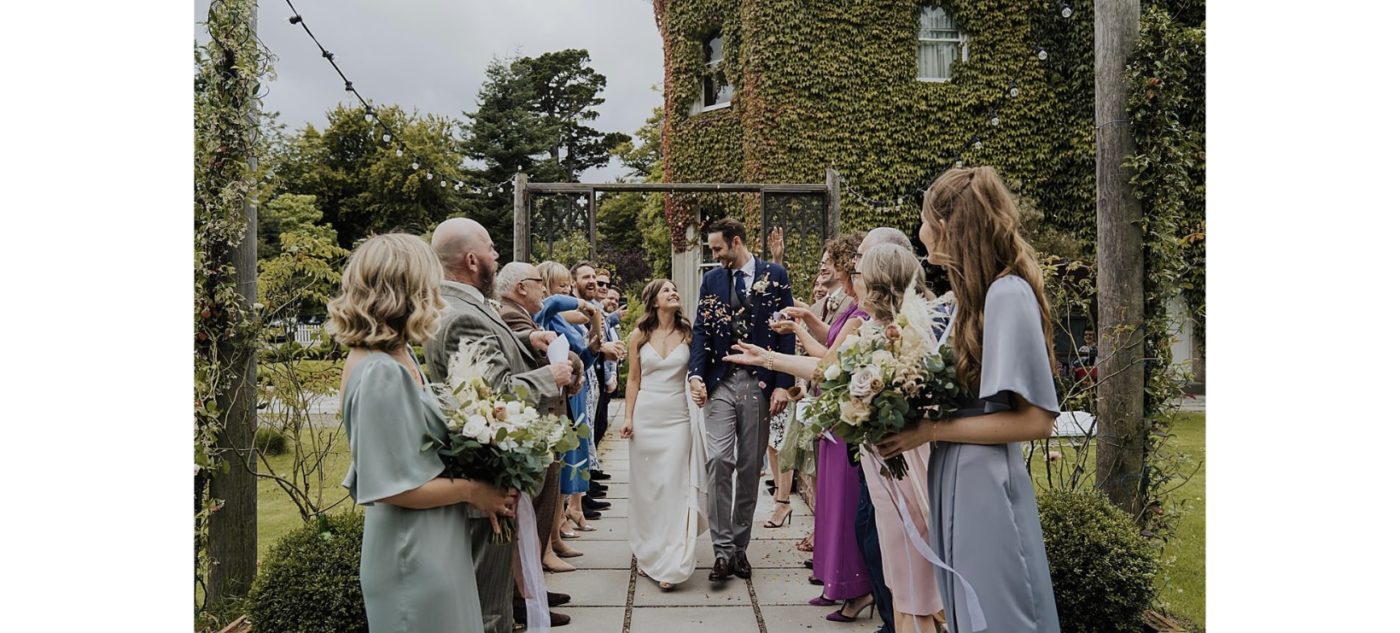 Tinakilly has a few rooms to choose from and with smaller weddings, The Halpin Suite is the perfect choice. The suite boasts beautiful French doors and large bay windows providing a flood of natural light & stunning sea views over the east facing gardens.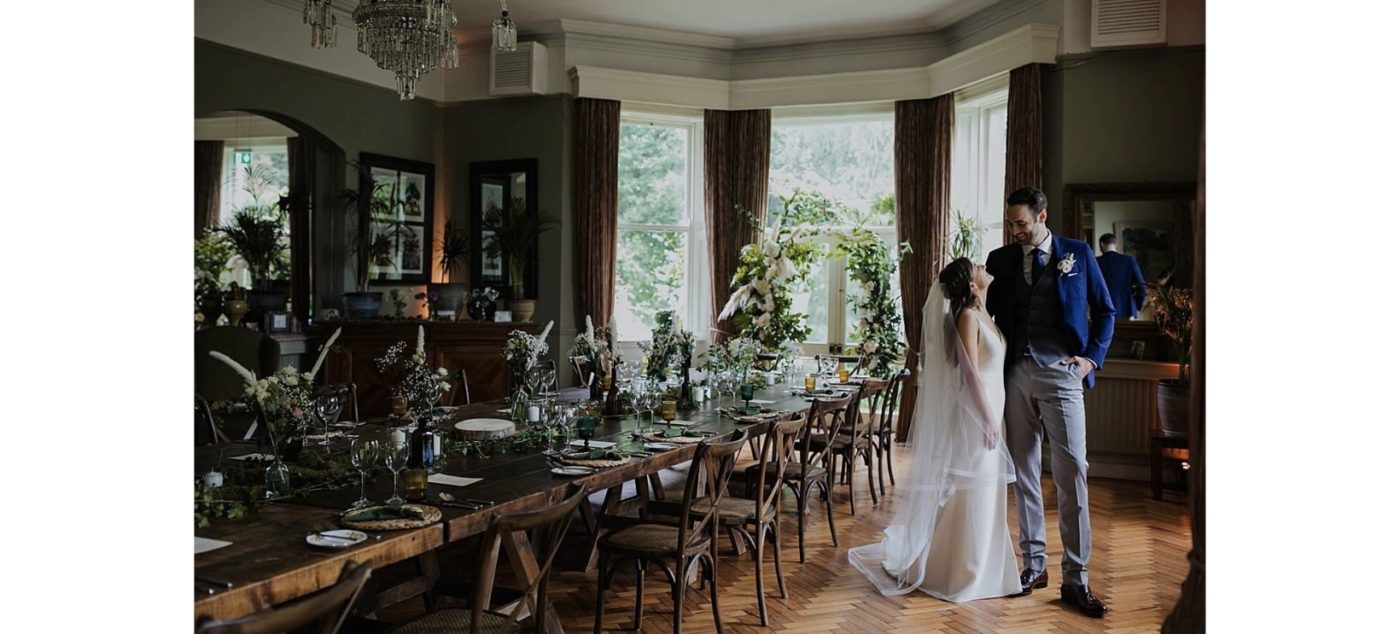 Even today with restrictions lifted; whether you choose to have a larger wedding, this room can be utilised for the drinks reception or it is a great choice for smaller affairs, civil ceremonies or even private dining. And no need to stress about table planning & seating charts when you have only one incredible table to consider.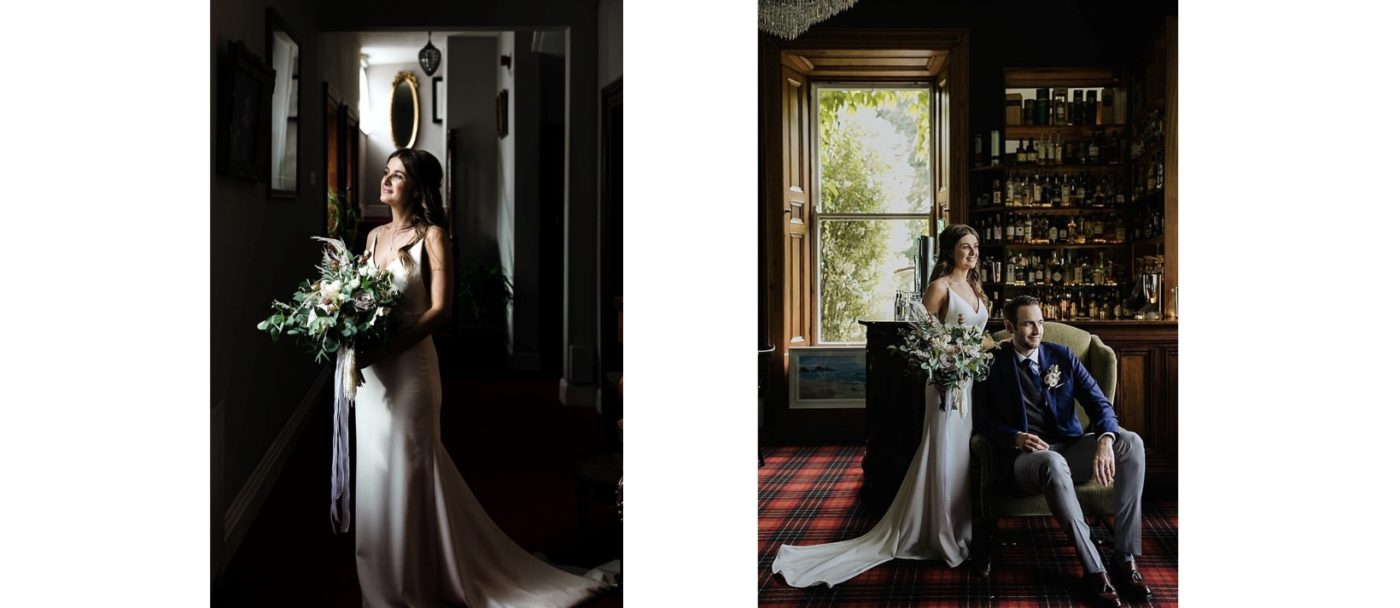 Whilst many would have fixated on the negativity of the restrictions; I applaud all the couples who looked to the brighter side & the benefits of having a smaller wedding at that time. However that being said; I am very happy to be back to a time of having the option to choose your wedding size; whether big, medium or small, having the power to decide for yourselves instead of being forced by rules is definitely welcomed.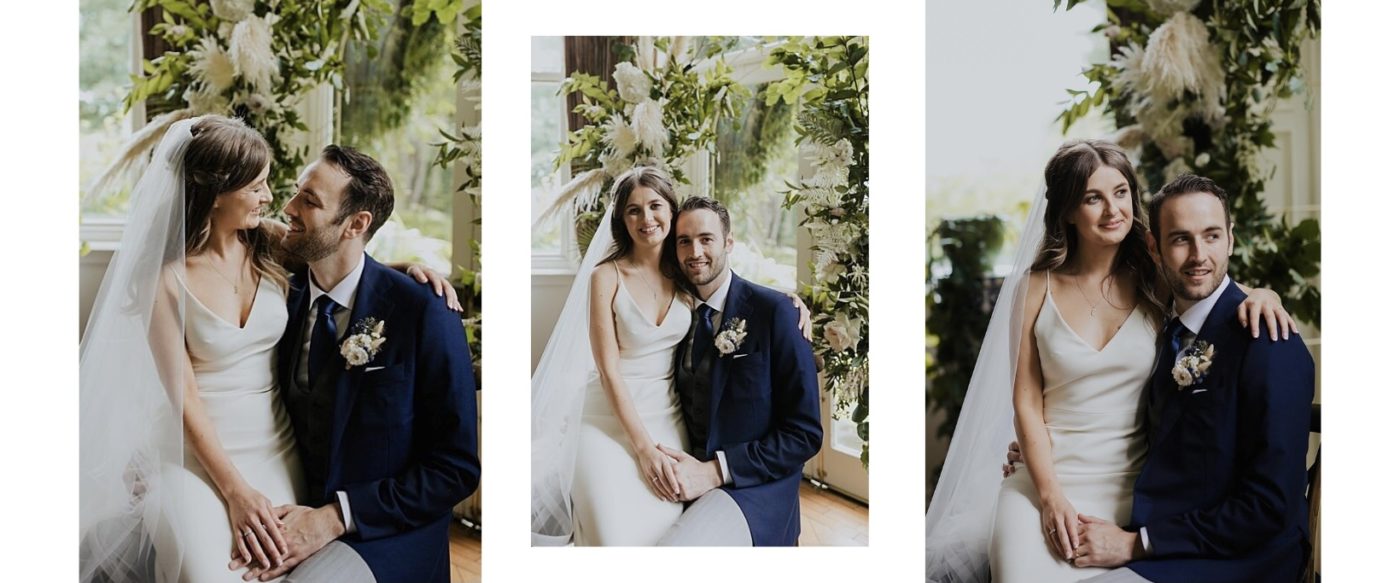 Congratulations again to Clodagh & Eoghan on their beautiful & charming day & if you are opting for a smaller, more intimate set-up for your wedding day; Tinakilly House is the perfect choice.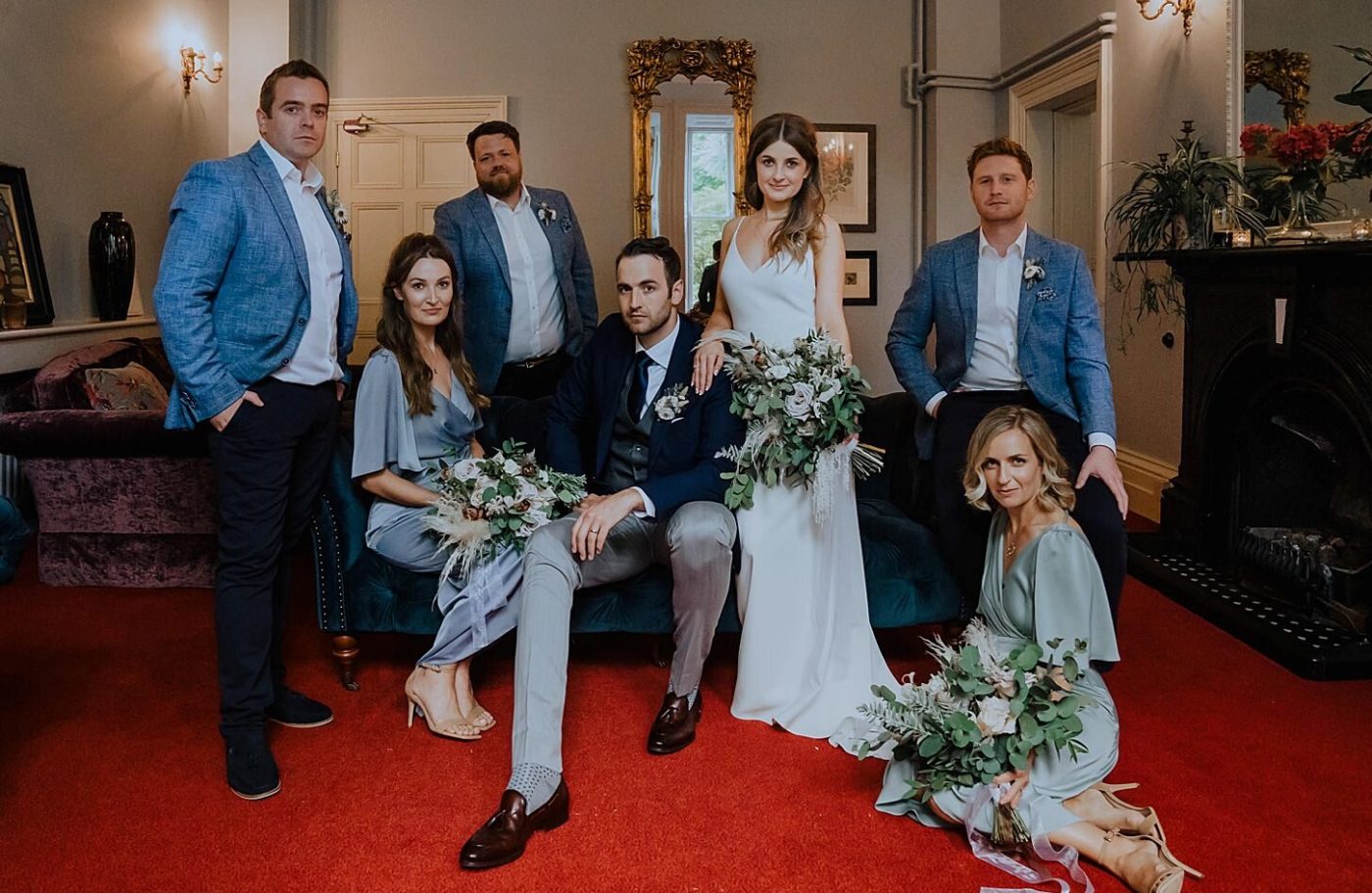 Dream Team Social Media handles:
Location: @Tinakilly House
Hair: @Danielle Whelan
Make-up: @Ashley O'Rourke
Photographer: @Livia Figueiredo
Wedding Dress: @The Suite
Bridesmaid Dresses: @Folkster
Dream Team Website Details:
Location: https://tinakilly.ie/ – Tinakilly House
Hair: https://thespace.ie/ – Danielle Whelan
Make-up: https://www.ashleyorourke.ie/ – Ashley O'Rourke
Photographer: https://liviafigueiredo.com/ – Livia Figueiredo
Wedding Dress: https://thesuite.ie/ – The Suite in Rathmines, Dublin.
Bridesmaid Dresses: https://www.folkster.com/pages/bridal-appointment – Folkster Bridal