A dream wedding that was worth the wait.
For this month's blog; we take a look back at Rathsallagh House and to last September and the wedding of Fiona & Mark.

Like a lot of couples across Ireland, well the world really, Fiona and Mark were affected by the restrictions the wedding industry faced as a result of COVID. (I know bringing back up the C word)!
Originally scheduled for April 2021, they decided the rules that were still in place were proving more of a headache than anything else. So they came to the difficult decision to postpone to a future date so that they could have the wedding they dreamed of with all of their family and friends.

Fast forward to September 2022, to the beautiful setting of Rathsallagh House in Co.Wicklow. Ireland's most romantic, exclusive and private wedding location.

Rathsallagh is a gorgeous setting for any wedding and I love working at this location. Another perk is that Rathsallagh is exclusively yours on your wedding day. Many other locations across Ireland; you may only get a hall or a ballroom for the night so this is just another extra appeal to letting Rathsallagh host your big day!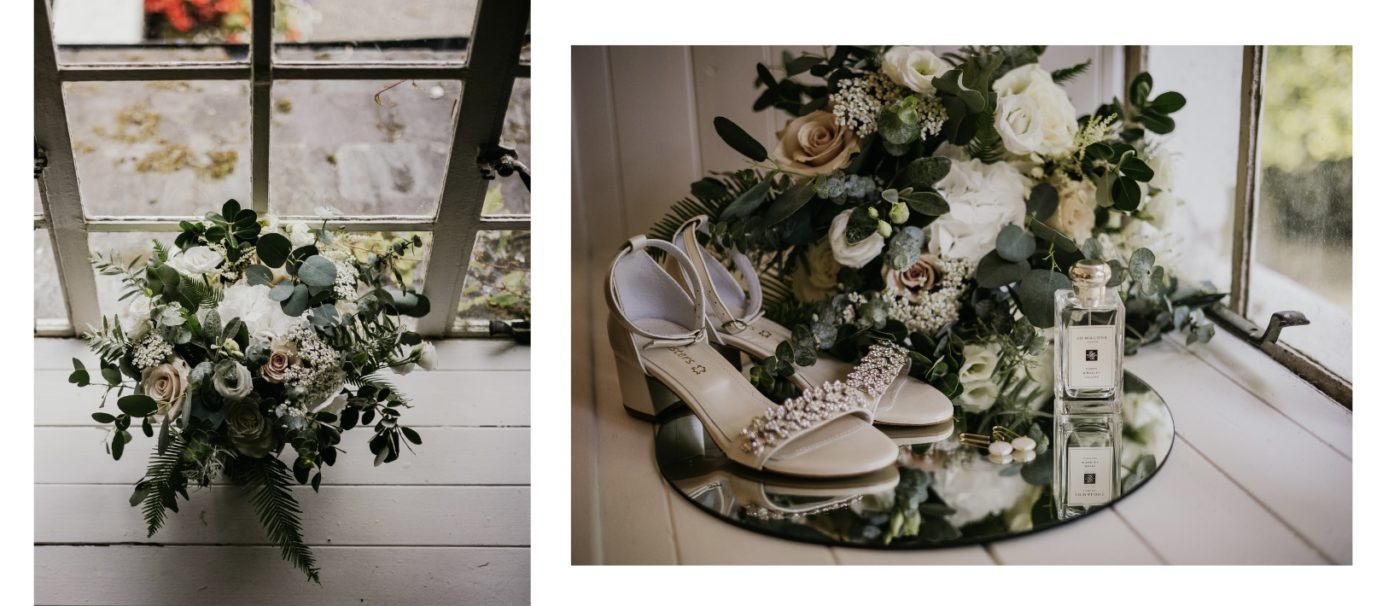 During our consultation, for the bridal flowers; Fiona & I decided upon a mix of white & ivory flowers with a nude rose and a blend of foliages to flesh it out.

Weddings aren't just about the bride and groom; well no actually they are but we absolutely love all these detail shots by Darren Byrne, showcasing our work in it's best light!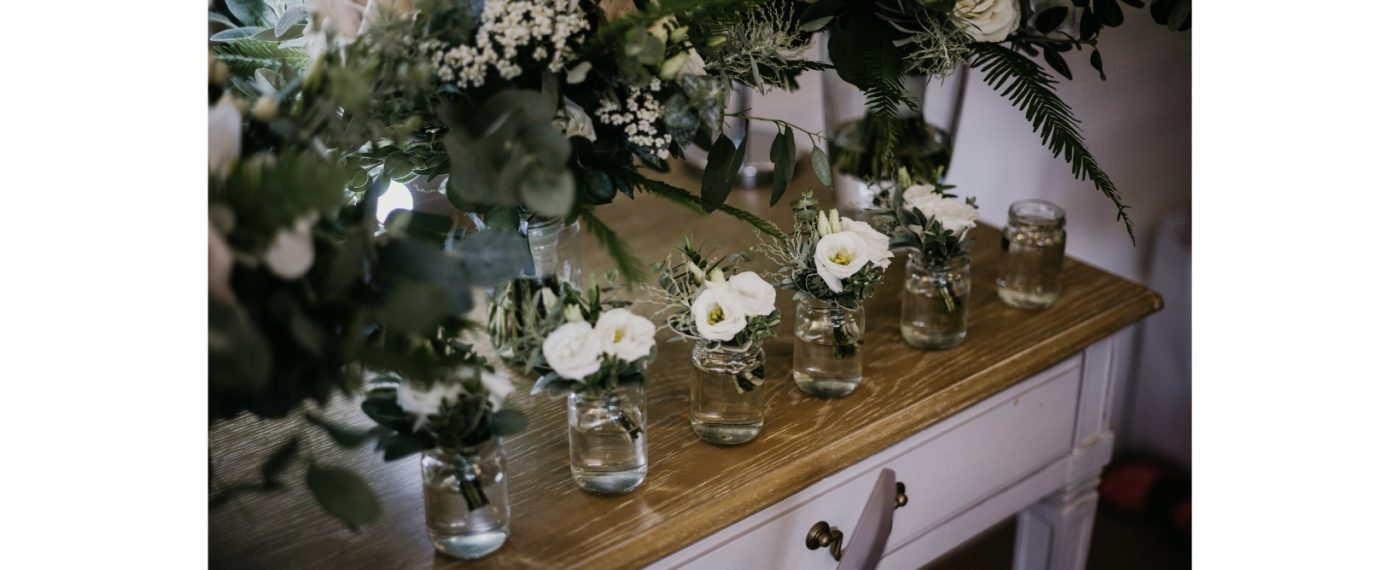 Buttonholes soaking on the wedding morning; preparation for the groom and his groomsmen.


Fiona with her beautiful bouquet getting the final touch-ups from Ruth Cassidy; the very talented make-up artist & one to check out for your future wedding!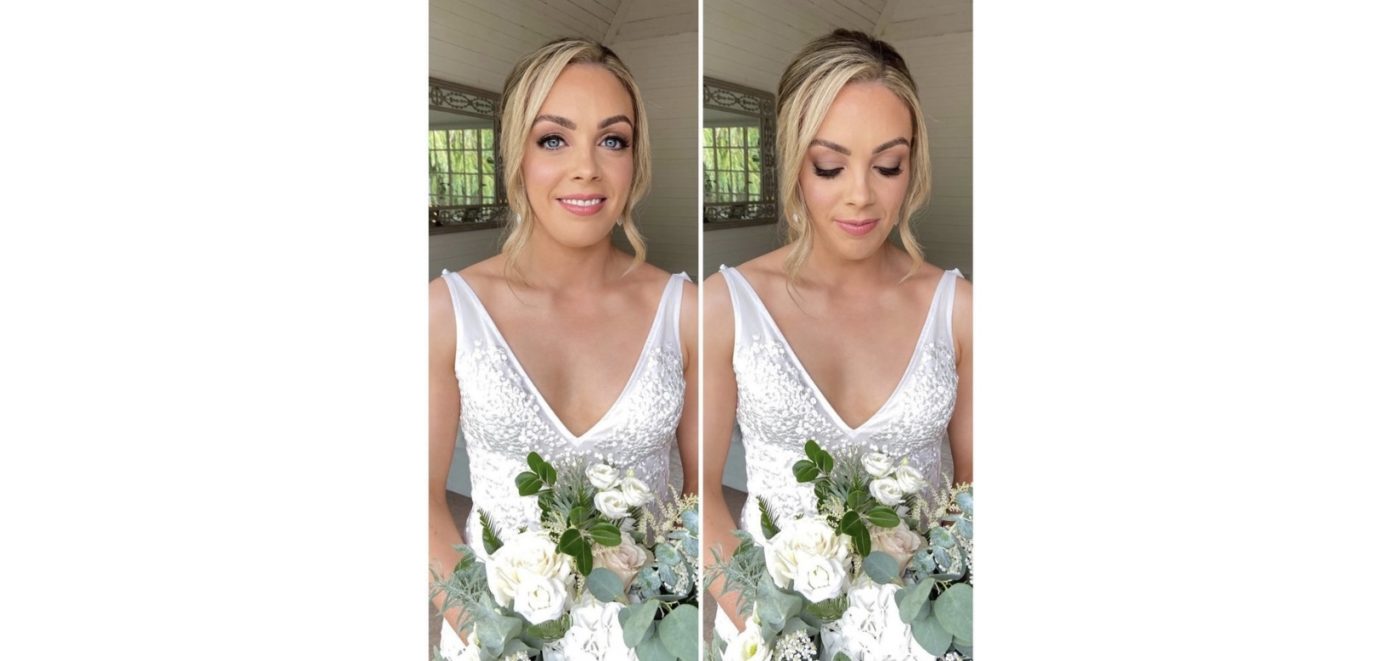 The end result; stunning and flawless whilst also so natural looking; like I said such a talent! And let us not forget about the hair by the brillant Lou Merryweather.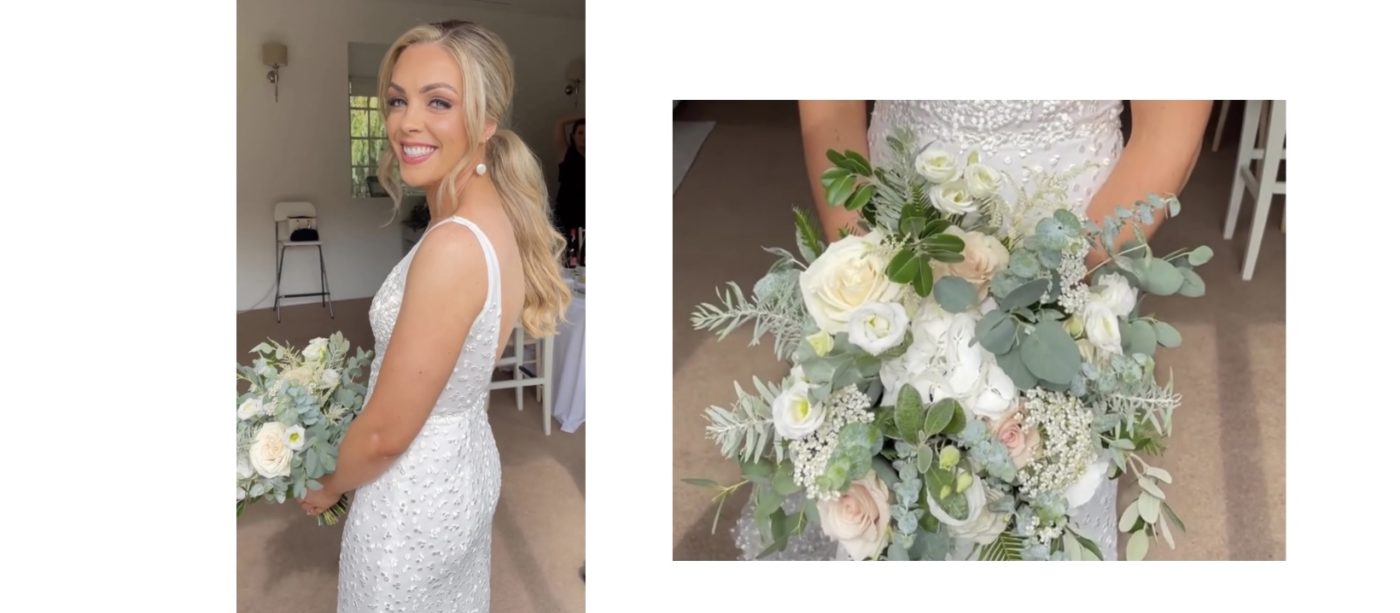 The overall look for Fiona; the dress is Vintage Pearl Bridal, so effortless yet elegant.  And then a close up of her bridal bouquet.

Fiona, her bridesmaids & their bouquets; timeless beauties in their stunning black dresses.

The grounds of Rathsallagh always make for the perfect backdrop with its 300 year old walled gardens and park lands. And because you have exclusive use of the estate on your big day, Rathsallagh is considered to be one of Ireland's more unusual and exclusive wedding venues.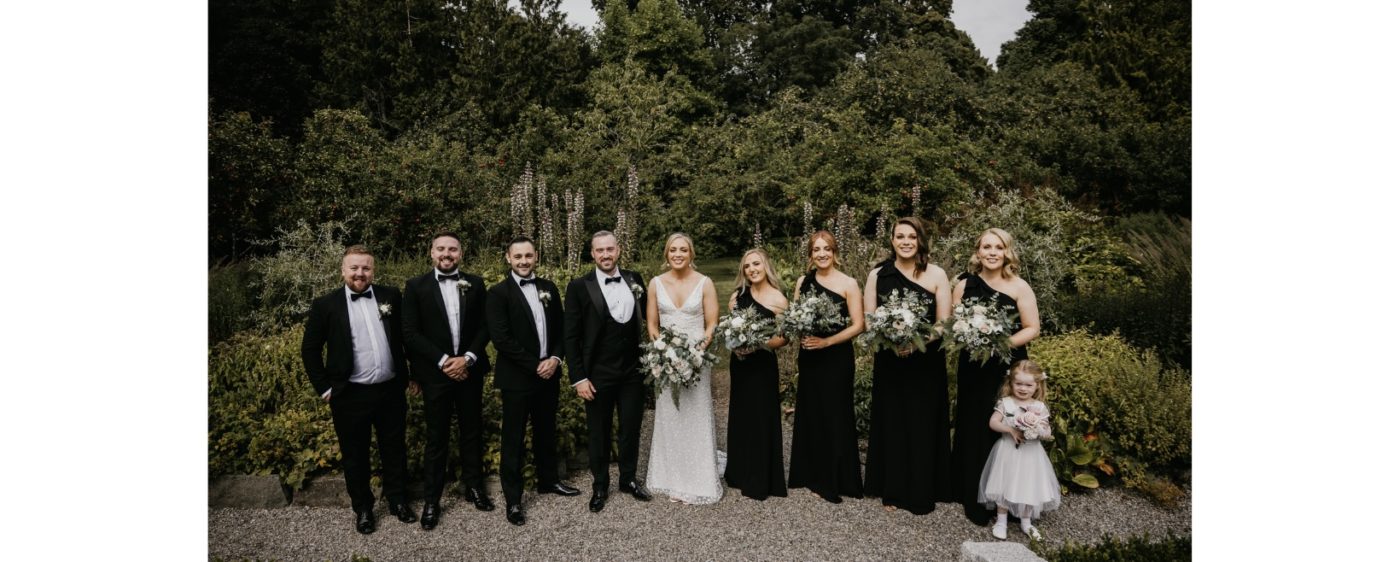 And side note; if you are thinking of making a couple of days of it for your big event; Rathsallagh is ideal. It not only has an 18 hole Championship Golf Course on site but also a jacuzzi room, billiard room and tennis court. And additional activities like clay pigeon shooting, falconry, fishing and archery can be organized by prior arrangement; just something to bear in mind when planning your day or days!!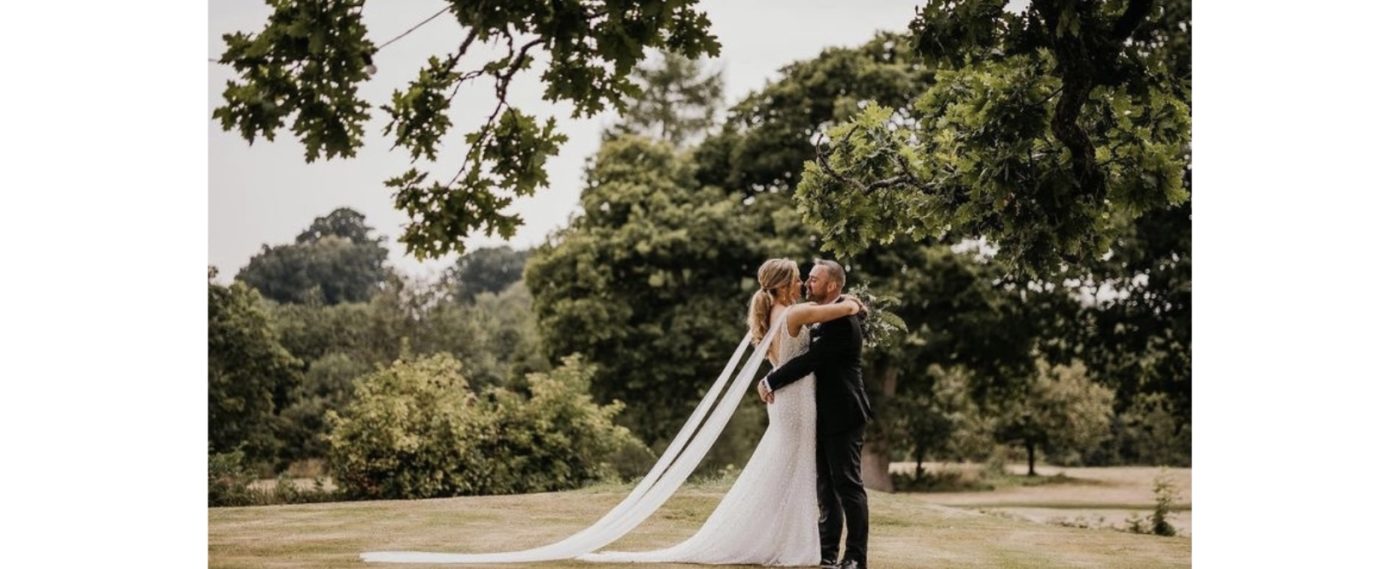 What a fabulous wedding; it was a long wait for Fiona and Mark but it was definitely worth it. Such a stunning couple in an amazing location and I loved working with you both to bring it all together.
And as always all supplier details and links will be below.
Dream Team Social Media handles:
Location: @Rathsallagh House
Hair: @Lou Merriweather
Make-up: @Ruth Cassidy
Photographer: @Darren Byrne
Wedding Dress: @Vintage Pearl Bridal
Dream Team Website Details:
Location: https://www.rathsallagh.com/?lang=en  – Rathsallagh House
Hair: hairbyloumerryweather@gmail.com– Lou Merriweather
Make-up: ruthcassidymakeup@gmail.com – Ruth Cassidy
Photographer: https://dbphotos.ie/ – Darren Byrne
Wedding Dress: https://www.vintagepearlbridal.ie/ – Vintage Pearl Bridal in Galway