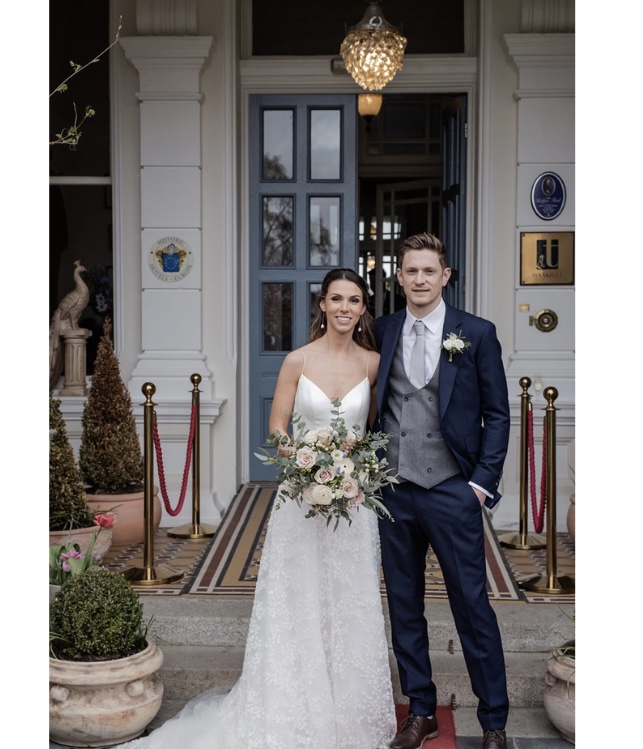 For this month's blog, I'll be looking back on the elegant & enchanting wedding of Orla & Craig at none other than Tinakilly Country House & Hotel.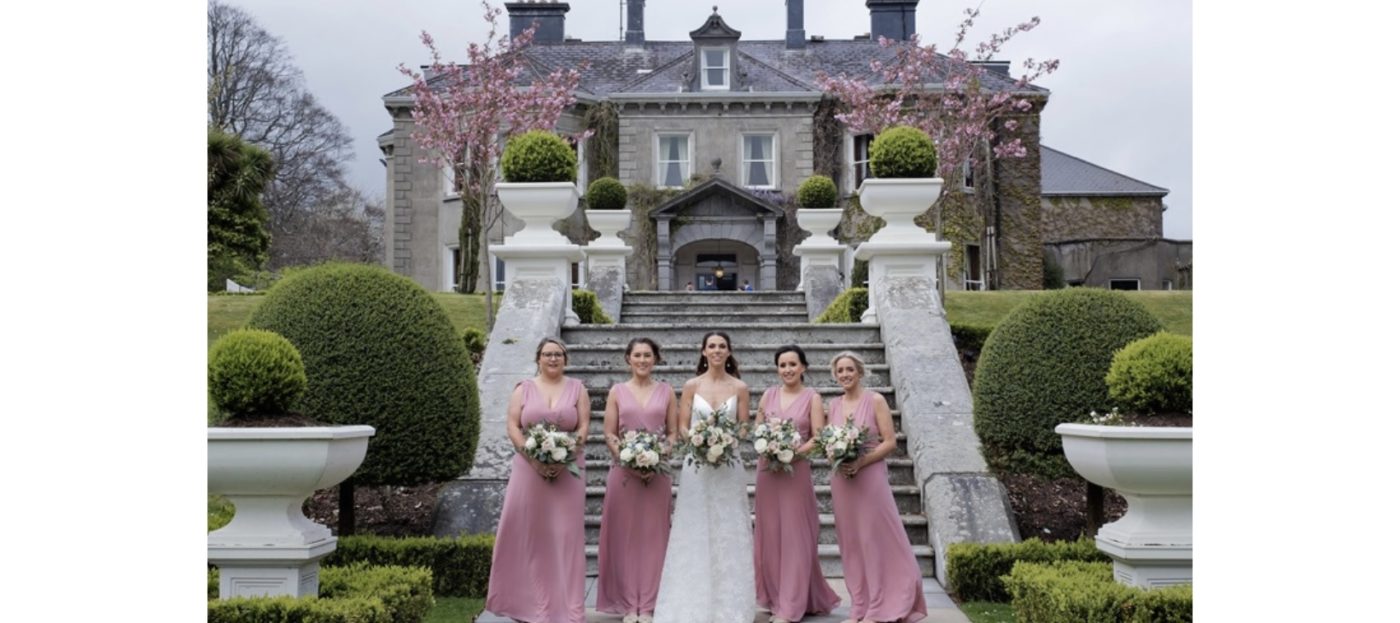 Tinakilly Country House is a popular choice for many Irish weddings and every time I get to work there, I am reminded exactly why. I mean what a stunning back drop & I love how the bridal party's colours compliment the florals on the trees so effortlessly in this picture.

The beautiful & graceful bride Orla with her mother & bridemaids ready for her special day.

Of course with every wedding there is that fear of it looking the same as other weddings but personal, tailor-made, bespoke celebrations in a unique atmosphere are a signature of Tinakilly so you needn't worry.

For the bouquets; we matched them for all members of the bridal party to the bride for a cohesive look.

For the wedding bouquets, we chose a combination of Roses, Ranunculus, Hypericum Berries, Astilbe and then for the bride's something blue we added Muscari.

And then for the groom and his groomsmen, we condensed the bouquets into simple all white button holes.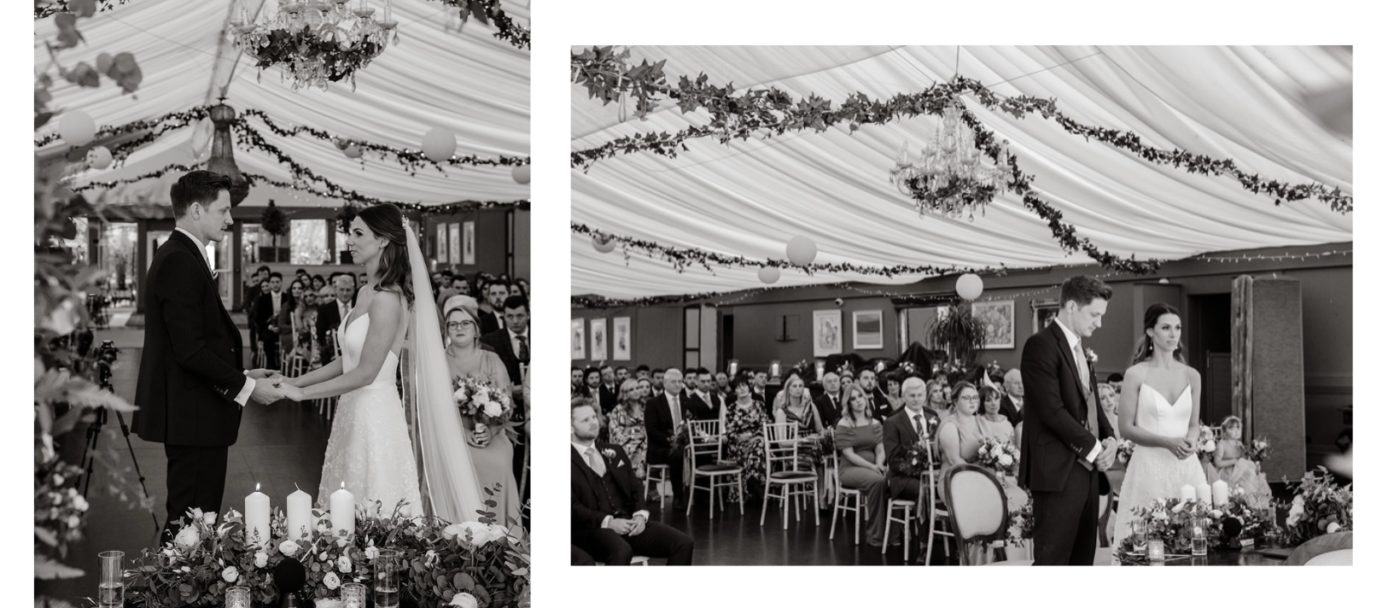 Tinakilly really allows you to use florals to your full advantage. You can go full out like Orla & Craig; choosing to drape from the ceiling, use the chandliers, chairs & tables; there is so much opportunity to utilise the backdrop or you can pair it back, refine it to suit your taste.

Whatever you choose; it's always a good idea to take inspiration from previous weddings but make it your own.


For Orla and Craig we went with subtle, organic floral accessories; understated but effective.

Another unique feature we incorporated was a floral archway made primarily of big, white, fluffy hydrangeas. These along with floral walls are great as a photo opportunity for your guests to pose under or against…makes for some fun Instagram worthy pictures.

Overall, what a wedding to be a part of and a special mention to the very talented photographer Ronan Shaw; he shoots in a documentary style, capturing natural & organic moments of your day; an almost behind the scenes look that never feels forced or unauthentic; definitely one to consider when planning your own wedding.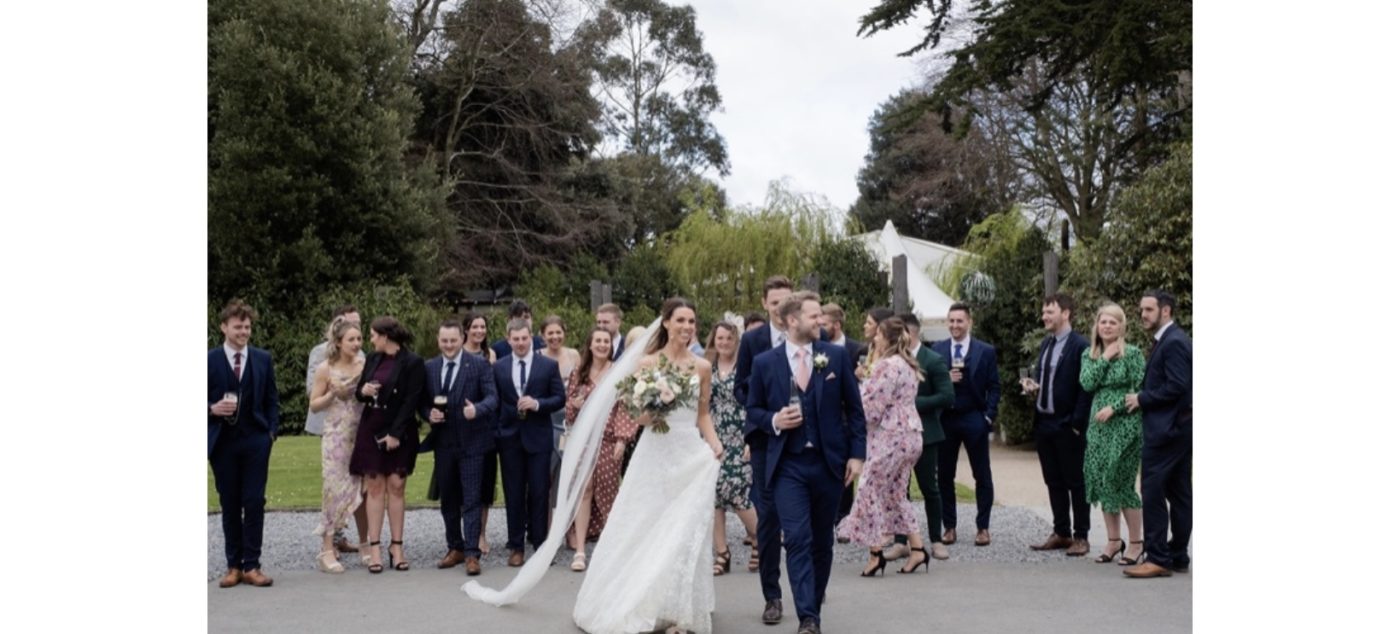 Dream Team Social Media handles:
Location: @tinakilly_country_house_hotel
Hair: @hairbymartinaking
Make-up: @brefmua
Photographer: @ronanshawphotographie
Bridesmaid Dresses: @folksterbridal
Wedding Dresses: @thewhiteroom_mullingar
Dream Team Website Details:
Location: https://tinakilly.ie/ – Tinakilly Country House and Hotel
Hair: http://hairbymartinaking.ie/ – Martina King
Make-up: brefkeoghmakeup@hotmail.com – Bref Keogh
Photographer: http://ronanshawphotography.com/ – Ronan Shaw
Bridesmaid Dress: https://www.folkster.com/pages/bridal-appointment – Folkster
Dresses:  https://thewhiteroom.ie/ – The White Room (Wedding Dress)