Cara & Conor – Tinakilly Country House & Hotel.
I can't believe how fast this year is going; how is it already April? But on the positive side, I have also been able to work on some fabulous weddings so far this year and getting very excited for all the upcoming summer weddings that will soon be upon us.
The warm weather and longer days make it an ideal time for outdoor celebrations, while the abundance of fresh flowers and produce provides endless possibilities for some stunning décor.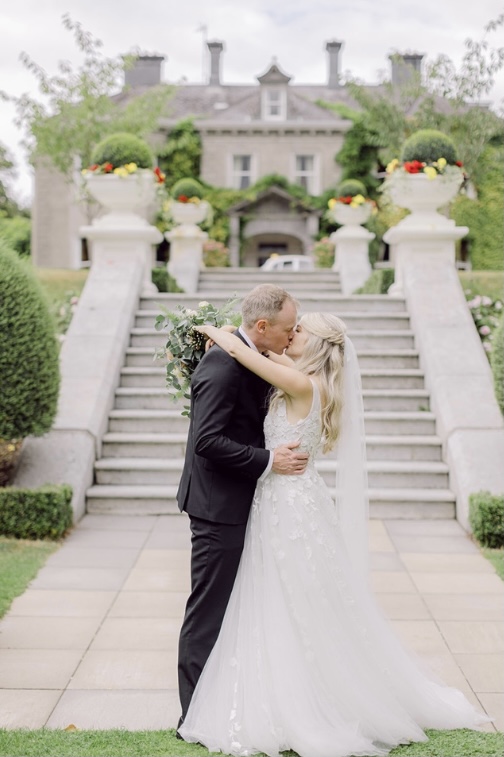 So with summer weddings in mind; this month's blog is a throwback to last August in Tinakilly House for the stunning wedding of Cara & Conor.

It is always so lovely to be a part of someone's big day and bear witness to all the behind the scene moments.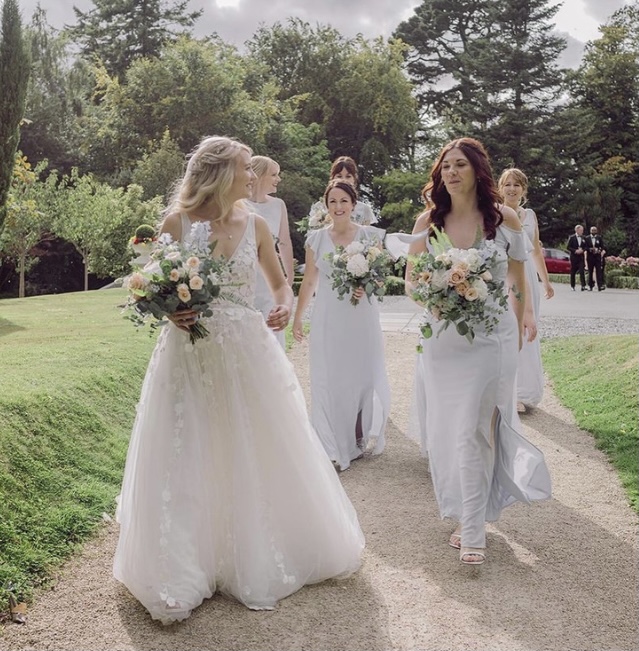 Cara and her bridesmaids sneaking off from the reception for a little photo shoot on the beautiful grounds of Tinakilly Country House and Hotel.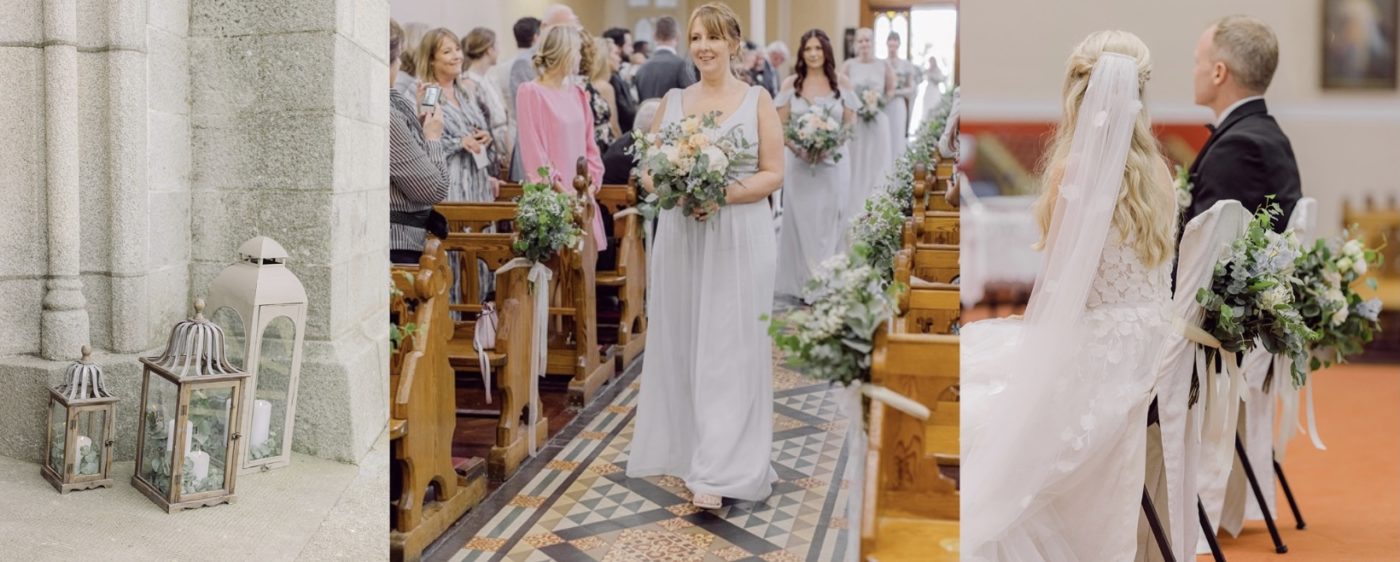 With every wedding I work on, we go over every aspect of the venue to provide as much décor options as possible. It then depends on each couple and their preferences with what they want to include; they will also need to bear in mind their budget. 

For Cara & Conor we included foliage elements outside the church inside the candle lanterns as well as bringing florals indoors along the bench pews, the couple's chairs & the church's centre piece.

The Bridal party and the groomsmen on the grounds of Tinakilly House.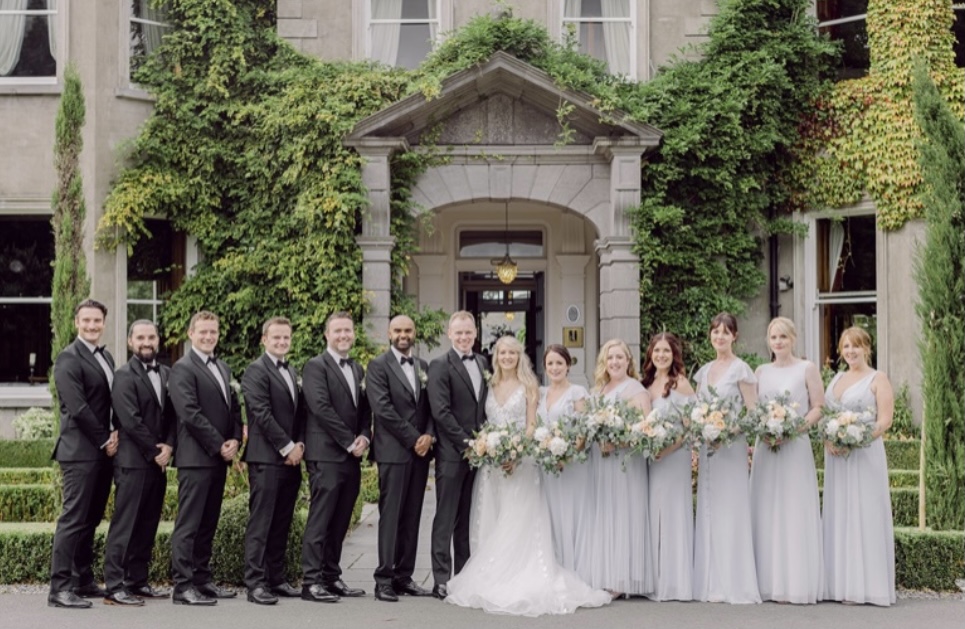 Tinakilly House is a stunning Wicklow wedding venue; set in 14 acres of mature landscaped gardens overlooking the Irish Sea, it is steeped in history and oozes charm and sophistication; I love working weddings here.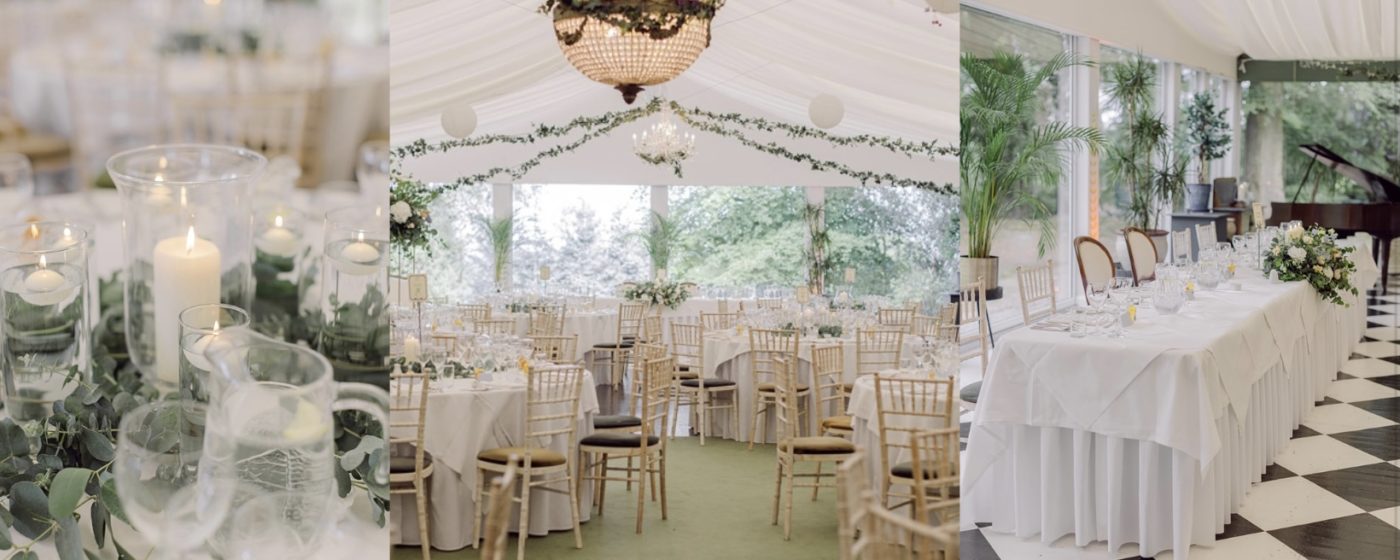 Some beautiful shots of the interior reception area before the guests arrived, adding foliage to the table settings & draping it along the marque roof to really complete the aesthetic and add to the overall ambiance. 

Could we get any more greenery onto this archway? Packed full of lush foliage, just added that extra special element to this summer wedding.

And then some more gorgeous shots by Christina Brosnan of the wedding cake and the bride's bouquet. 

I never take it for granted that I get to do this as my job, it's a literal dream everyday!
What an amazing wedding to be a part of; congrats again Cara & Conor.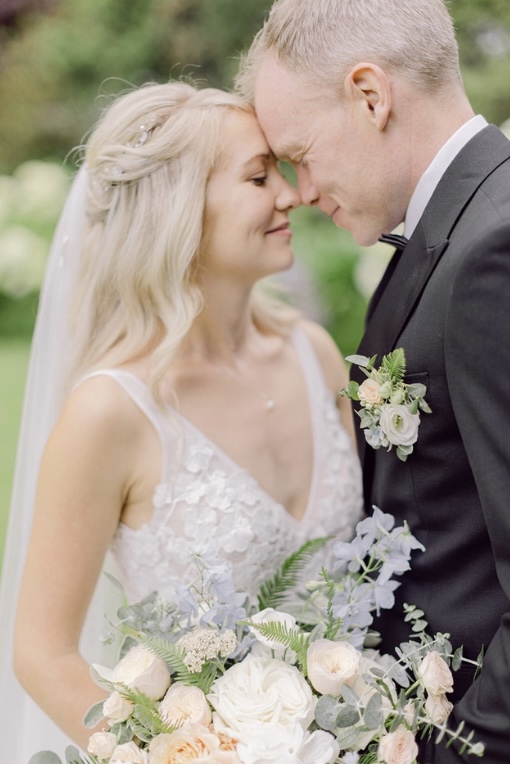 Dream Team Social Media handles:
Location: @tinakilly_country_house_hotel
Event Videographer: @bandgweddings
Hair: @kristinortizhair
Make-up: @aoifecallaghanmakeup 
Photographer: @christinabrosnan
Dream Team Website Details:
Location: https://tinakilly.ie/ – Tinakilly Country House and Hotel
Event Videographer: https://www.bergandgiles.com/ – Chris & Joseph from B&G Weddings
Hair: https://kristinortizhair.com/bridal/ – Kristin Ortiz
Make-up: http://www.aoifecallaghanmakeup.com/ – Aoife Callaghan
Photographer: http://www.brosnanphotographic.com/ – Christina Brosnan