Clonwilliam House; described as Ireland's most exclusive wedding venue. Heartbreakingly beautiful, breathtakingly romantic….it is exactly that.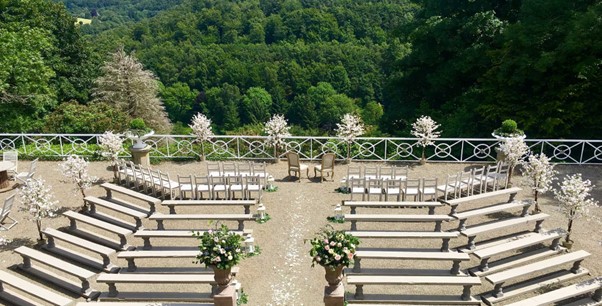 I have had the pleasure of working at many weddings at Clonwilliam House and I can honestly say no two weddings have ever seemed the same. Each time, it feels like it is the first time I've been at this location, they are masters at making every wedding & event unique.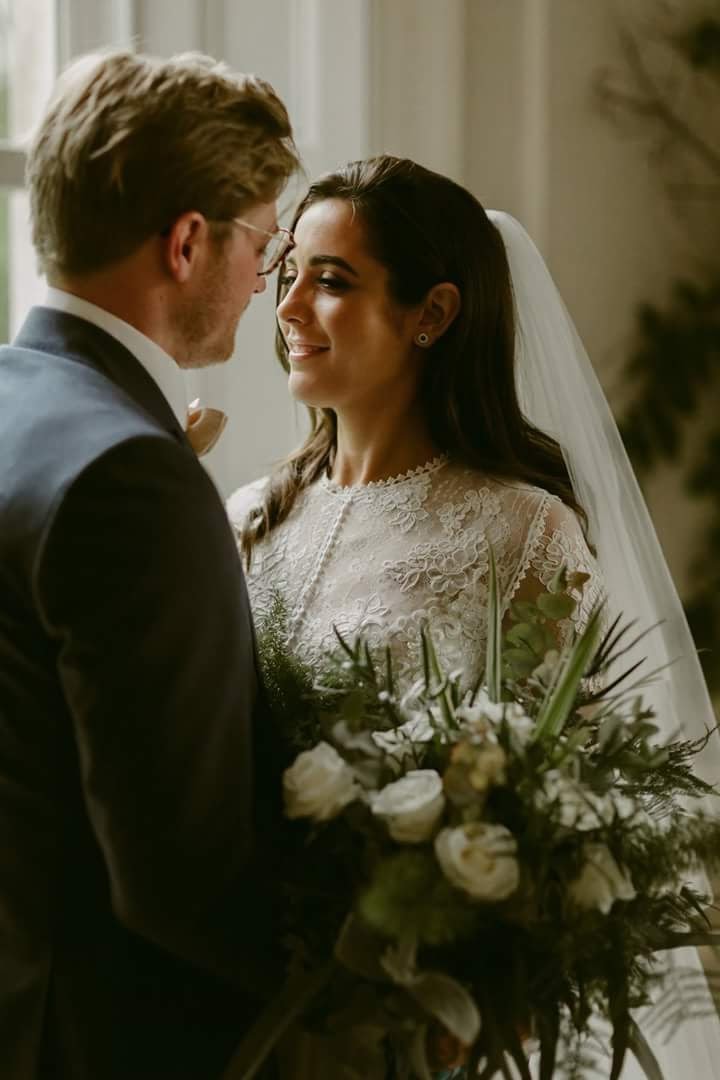 In this month's blog; the stunning bride Phoebe and her groom Jamie's wedding takes place in this infamous location. The bridal party was a mixture of lace and soft blush hues paired with large greenery & floral bouquets.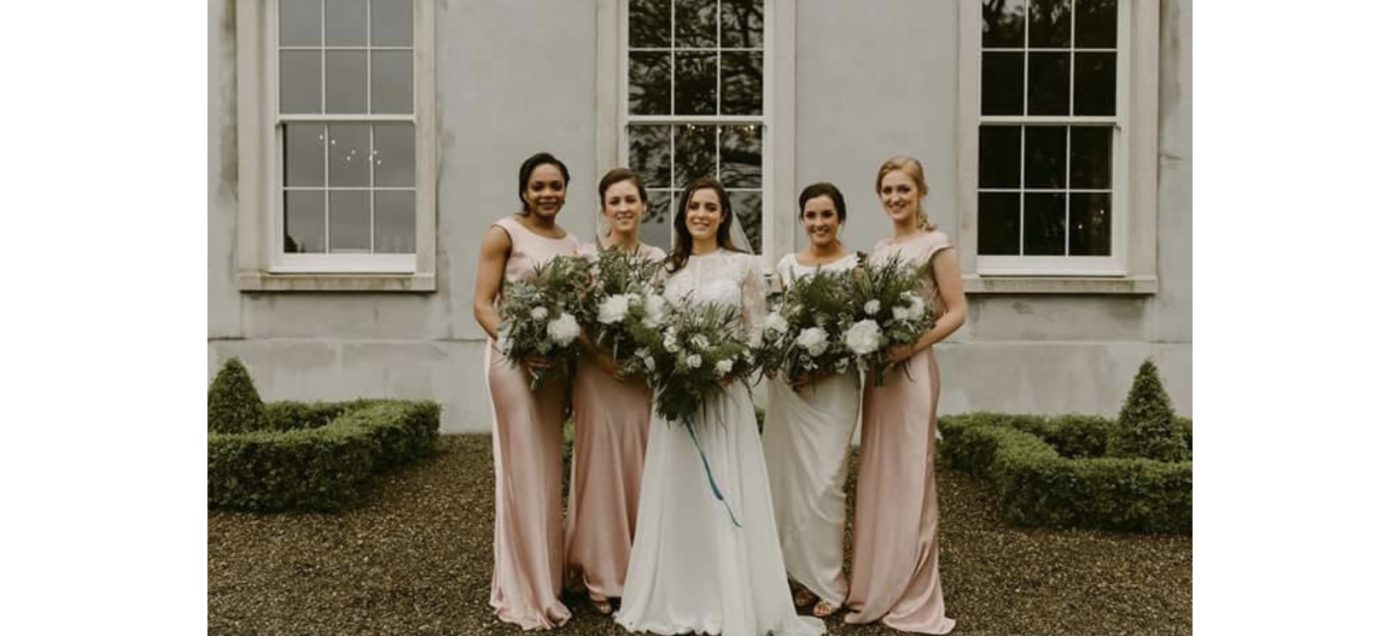 The picturesque setting of Clonwilliam; a majestic house dating back 350 years, mixed with a blend of old and new; sitting atop the hills overlooking the Avoca Vales; what is not to love. The unique setting effortlessly combines luxury with a rustic vibe & it is always a joy to cater & provide the floral décor on these days.

I love collaborating with the team at Clonwilliam, they cover every detail when it comes to event planning and execution, from your music to your cake, wedding stationary and more, everything is managed for you and is done to your specific requirements.

And it truly is all the minute details, that make your wedding day come together and be so special. The stunning bride Phoebe chose simple bouquets made up of white roses with eucalyptus, ferns, acacia and grasses for her and her bridesmaids.

These stunning shots were taken by Adam & Grace; wedding and elopement photographers based in the very North of Ireland. Their storytelling is simply breath-taking & if you want exquisite photographs of your special day to last a lifetime; they are your people.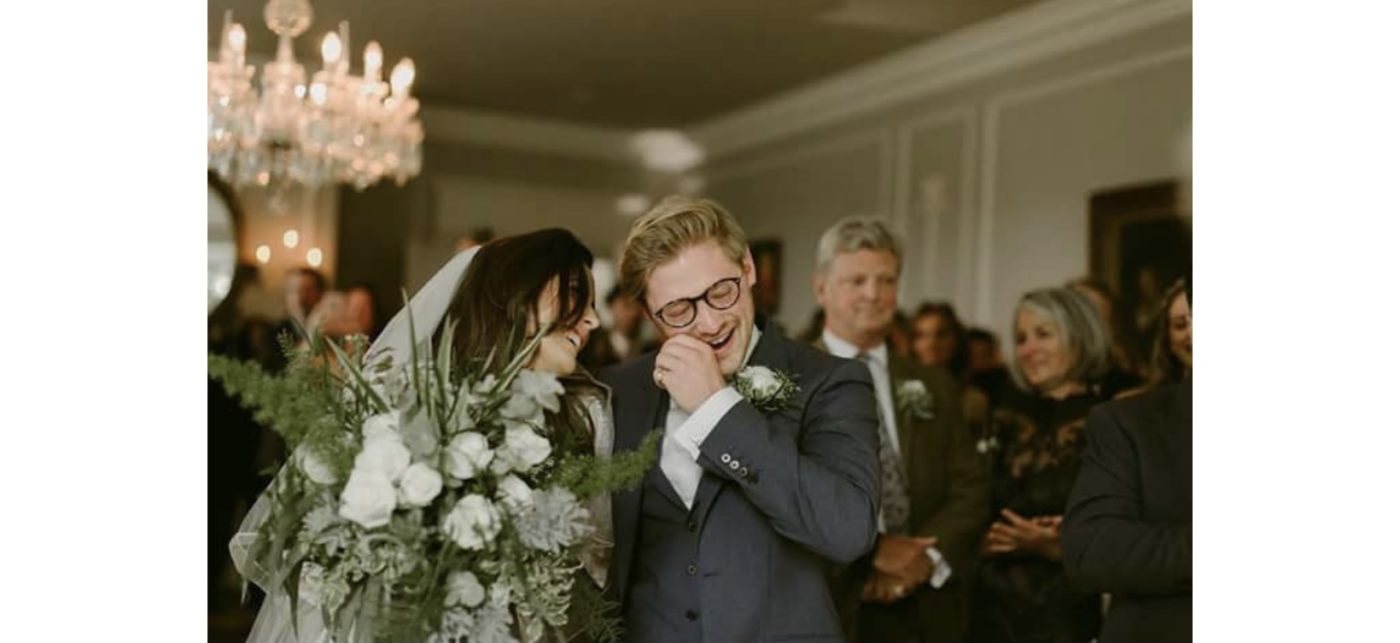 Locations like Clonwilliam are a dream to create in and they make me love my job even more if that's even possible.
The Dream Team Details:
Location: https://www.clonwilliamhouse.com/
Hair: https://www.colehair.studio/
Make-up: michellefield.mua@gmail.com
Photographers: https://adamandgracephoto.com/
The Dream Team Social Media:
Location: @clonwilliam
Hair: @dara_colehair.studio
Make-up: @Michelle_Field_makeup
Photographers: @adamandgracephoto