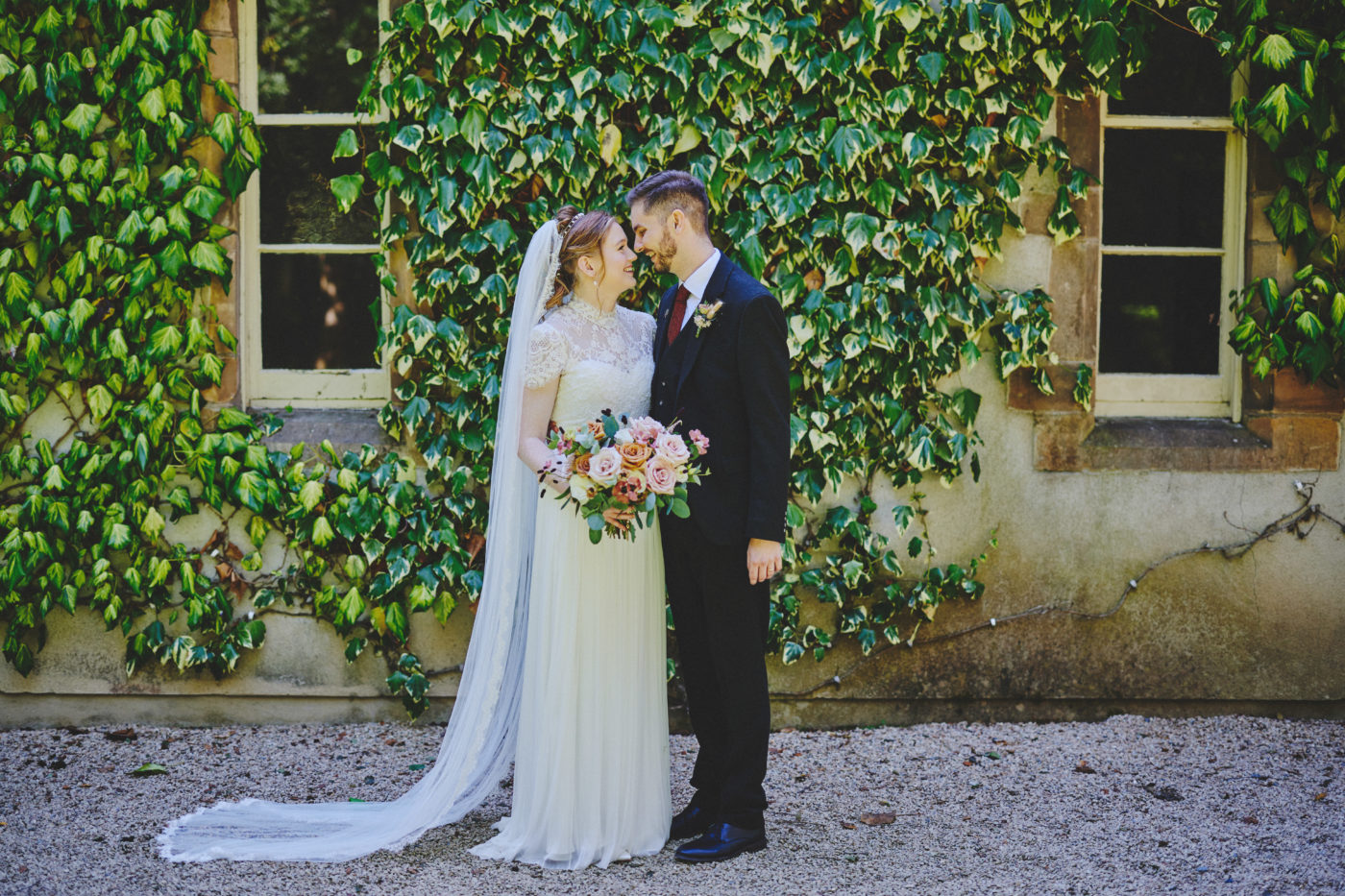 For November's instalment of the blog; we're heading back only a couple of months to August of this year; to the lovely wedding of Laura & Adam which took place in Brooklodge at Macreddin Village in Co.Wicklow.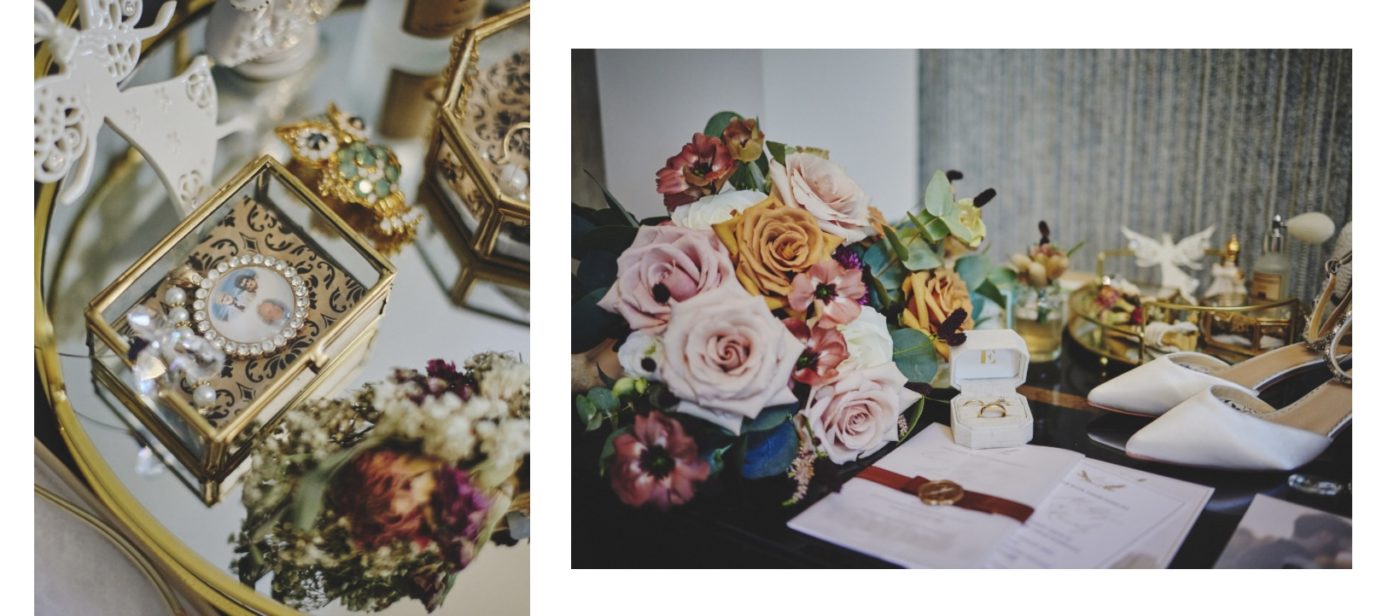 All the beautiful little details in the bridal suite the morning of the wedding captured by Daniel at DK Photo.

The sweetest bride Laura; all set to go. For her bouquet; we chose roses in an array of colours combined with lisianthus and some dahlia creating some depth and dimension to the look and an overall warmth.

The groomsmen and their boutonnieres which are a subtle echo of the bride's bouquet and now both Laura & Adam are all set for their big day.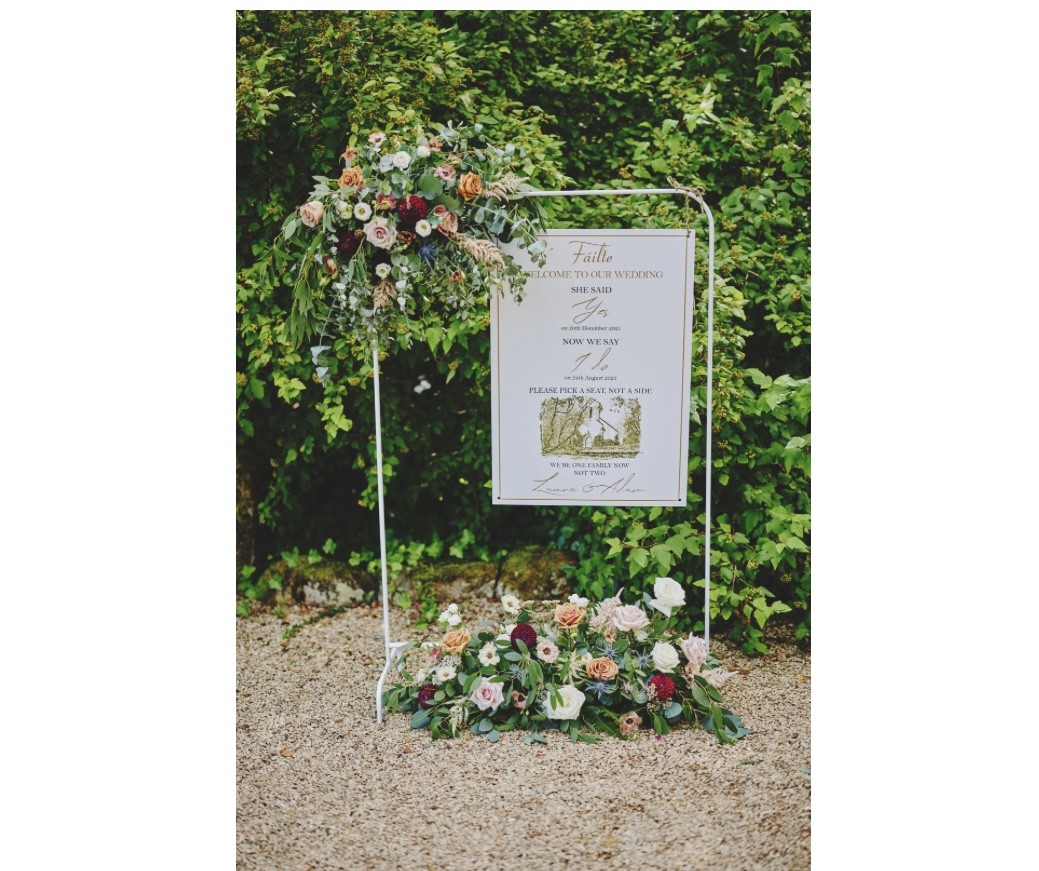 For the welcome sign, we wanted something that would stand out & be noticeable to the guests but also still be in line with their floral theme. So we continued on from the bridal bouquet of roses, lisianthus and dahlia and then we added in hydrangeas, astilbe, achillea, eucalyptus and eryngium.


Some moments on the way to the chapel and of the intimate ceremony inside. One of the key selling points of Brooklodge is the bridge walkway across to the Macreddin Chapel, located beside the Ballycrean Brook. The chapel welcomes people of all faiths and none to make their vows in beautifully simple surroundings. For a lot of weddings I work that take place here, we add extra foliage along the bridge and around the entrance of the doorway to tie your overall wedding theme together.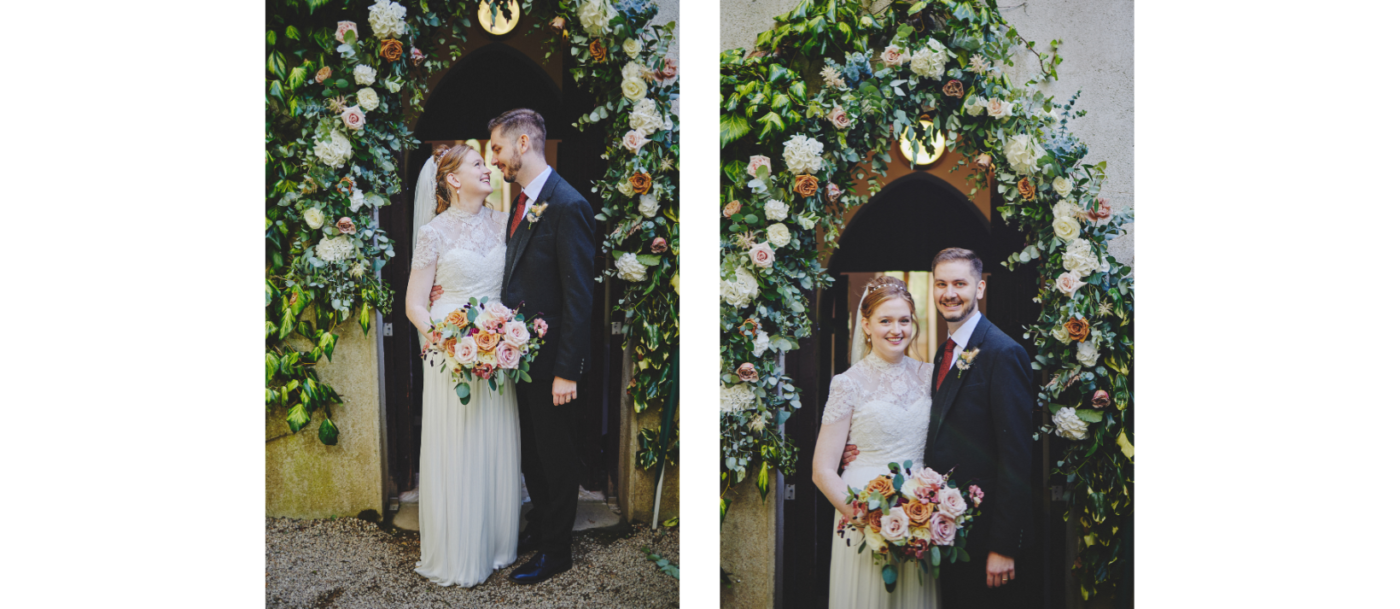 For Laura and Adam; we kept the bridge walkway clear and simple and instead opted to add a floral arch of roses, lisianthus, dahlia, hydrangeas, astilbe, achillea and eucalyptus to the entrance of the chapel. A little unique touch to the wedding décor and also makes for some fabulous photographs.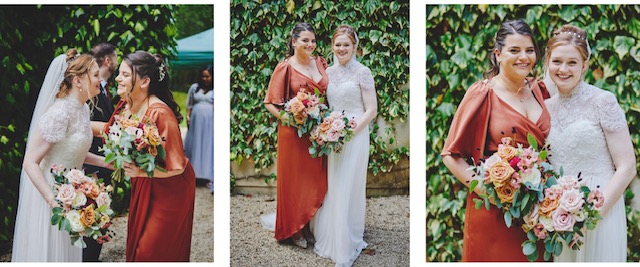 Laura and her bridesmaid; loving the colour palette in these pictures; the burnt orange of the dress complimenting the pops of orange in the bouquets combined with the green, white and dusty pinks, is just beautiful overall. 

Some fun (and non floral) details on the day that I obviously didn't provide but which I just thought were nice & fun and could generate ideas to incorporate on your own day. 

And then the interior details I was responsible for; the table décor! Obviously incorporated the same flowers and colours throughout to keep with consistency of their theme.

Simplistic but an overall clean, elegant and classic aesthetic.


These beautiful wedding photographs were captured by the amazingly talented Daniel of DK Photo. As always such a dream team of service providers working on this wedding from start to finish, I will list them all below.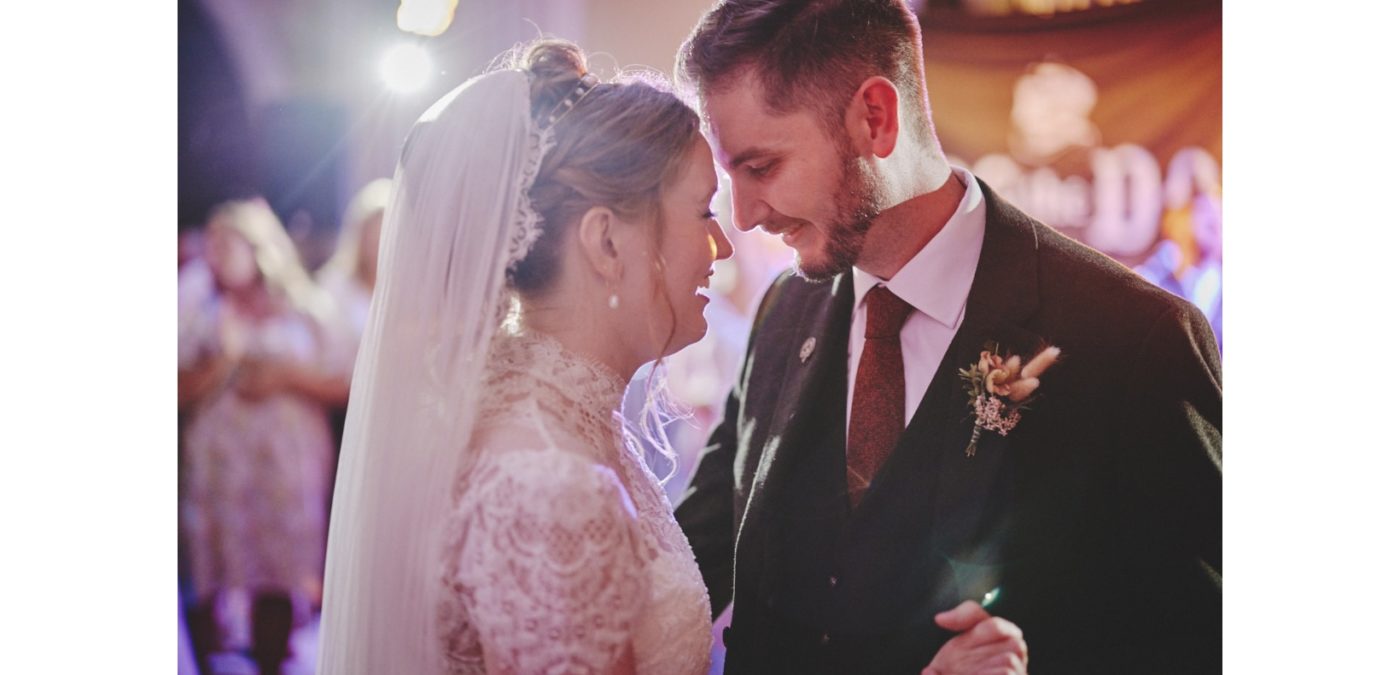 And of course such a lovely couple; it was a pleasure to be part of your day Laura & Adam.
Dream Team Social Media handles:
Location: @macreddin
Hair: @claircrown_and_glory
Make-up: @irish_bridal_makeup
Photographer: @dkphoto_photography
Dream Team Website Details:
Location: Macreddin / Brooklodge
Hair: Claire Rehal Finegan
Make-up: Ciara Lynch
Photographer: DKPhoto